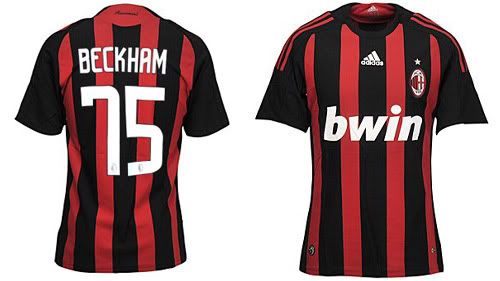 David Beckham will join AC Milan on 7 January 2009, on what will be either a 2 month or 3 month loan, depending on what you read.
You can already purchase a Beckham AC Milan jersey with his squad number - 75.
It is a long way from his preferred numbers of 7 and 23, but those numbers are taken by Alexandre Pato, and Kaká respectively.
He is in good company in the upper 70's as Andriy Shevchenko is 77 and Ronaldinho is 80.