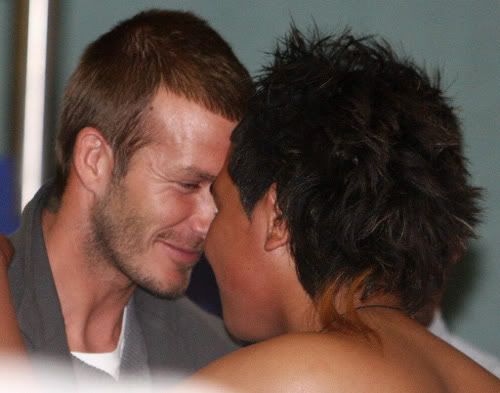 David Beckham arrived in Auckland on Wednesday morning to a big welcome before LA Galaxy's game in Auckland on Saturday.
A tired looking Beckham stood surrounded by his team-mates as they were greeted by a rousing haka party and about 200 fans when the LA Galaxy landed at Auckland International Airport about 5.30am.
David posed for a team photograph and signed a few autographs before the team were whisked off to their Auckland hotel - The Westin.
Coach Bruce Arena says they're encouraging players to explore the city, so there could be plenty of Beckham spotting to come.
The 19-strong Galaxy team will play a friendly match against the Oceania All-Stars in Auckland on Saturday night.
Click here to see a video of David's arrival
.
Source