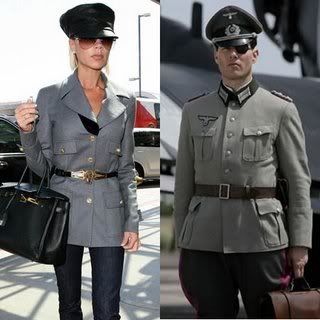 Tom Cruise is such a fan of Victoria Beckham's style, he's asked her to design clothes for his next big movie, it has been reported today.
Tom is set to star alongside Ben Stiller in
Hardy Men
, a remake of the classic children's detective series
The Hardy Boys
.
Tom surprised Victoria at her 34th birthday bash in LA by asking her to contribute to the costume designs.
"After dinner and cocktails at he made a small speech thanking her for being such a great friend,"
said a source.
"The idea is for her to have a series of meetings with the costume department. If she agrees, Victoria will be given a name check in the end credits."
"It's a hugely exciting opportunity and she blushed bright red when Tom asked her."
Source