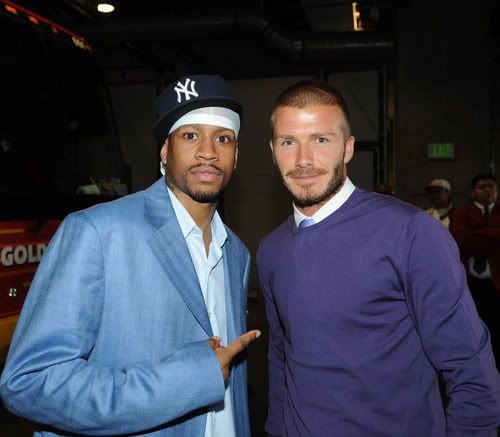 Here is David Beckham posing with Allen Iverson of the Denver Nuggets after the Lakers beat the Nuggets at Staples Center on Sunday.
Jenna, I know you are with me in agreement with the hotness of David and his beard here. Mmmm.....I am melting.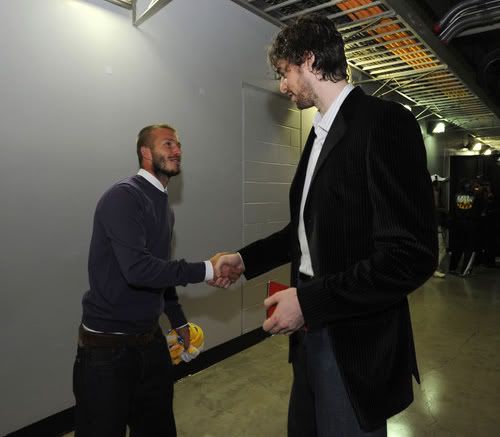 David is dwarfed here by 7ft...yes
7ft tall,
Pau Gasol of the LA Lakers.
Pau was born in Barcelona, so I wondered if the guys spoke to each other in Spanish.
Source