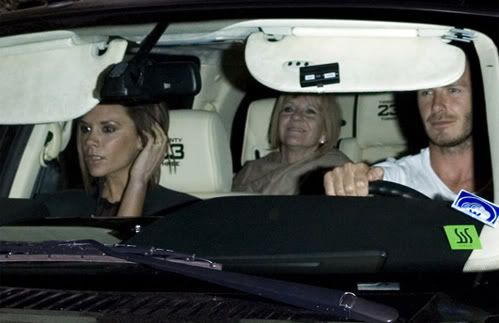 David, Victoria and Victoria's parents all dined at STK in LA last night.
STK is becoming the Beckham's favourite restuarant.
They dine with the
Beckinsale's
there last month and Victoria dine there with
Eva Longoria
last month also.
As always it takes a military operation to get the Beckhams in and out of the restaurant, see the video below.
Source