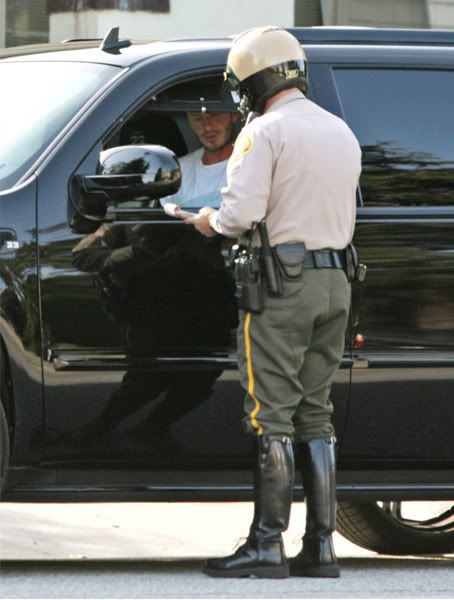 David Beckham got pulled over by the traffic police on Tuesday afternoon in LA.
He reportedly was pulled over for a traffic violation, for making an illegal left turn as he attempted to escape a pack of photographers who were tailing his black SUV.
David received a $160 fine and one point on his driver's license, unless he agrees to go to traffic school.
An eyewitness said,
"David was really cooperative. I think he knew he was in the wrong."
Source