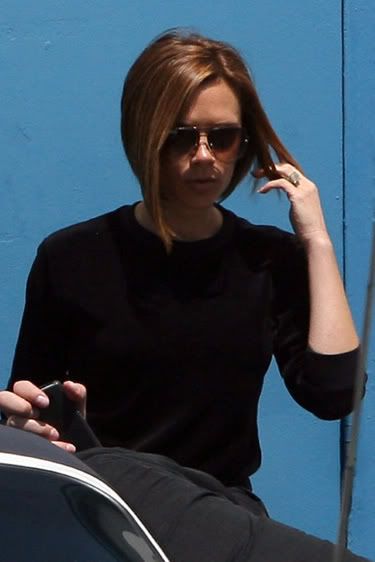 Two British stylish mum's, Victoria Beckham and Kate Beckinsale, took their kids to the Culver City Ice Skating Arena on Saturday afternoon.
Victoria and and Brooklyn were joined on the ice by Kate and her 8 year-old daughter Lily Mo Sheen.
Brooklyn stuck with hockey style skating, whilst Lily Mo practiced some figure skating.
Once they finished up, the two pals parted ways with Victoria and Brooklyn sneaking out the back exit and into their awaiting white Porsche sports car.
I never used to think much of Kate Beckinsale, but I do think she is the perfect BF for Victoria.
Source