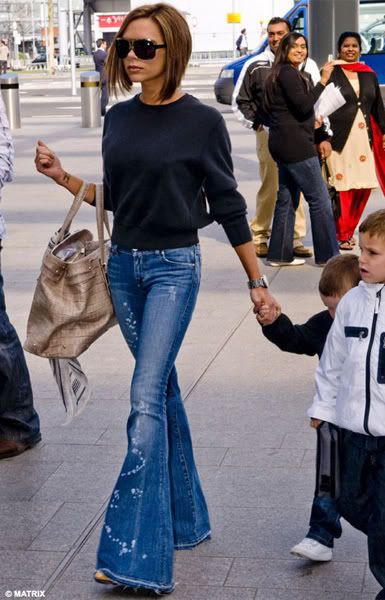 Victoria Beckham kept it casual but still seemed to be pioneering a new trend as she left London's Heathrow airport today.
Accompanied by sons she looked amazing in seventies-style flared jeans and a round-neck charcoal sweater, slashed to strips at the back, (J'Adore ♥) and carrying her Giorgio Armani tote with a Chanel scarf tied around the one of the straps.
This is a dramatic difference to the skin-tight dresses she wore to her mother's 60th birthday party and the dress she wore to the France v England match.
Source