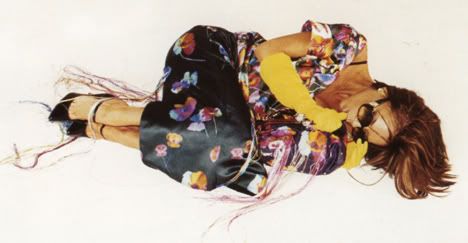 This campaign seems endless, but I do love most of it.
Here is another picture of Victoria Beckham for
Marc Jacobs' Spring 2008
advertising campaign.
In keeping with the crazy campaign theme, Victoria is sucking her thumb -or should that be glove - in this latest picture, in which she is wearing a multi-coloured maxi-dress and lying in the foetal position.
Have any of you actually seen the campaign anywhere else? I have only ever seen 2 ads in Vogue in which she was the cover girl, but no other magazines which is strange. I expected it to be everywhere.
Source
&
Source