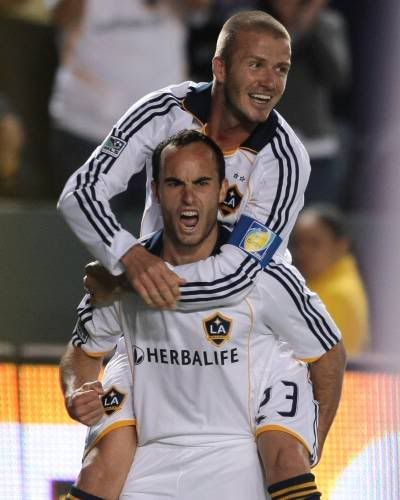 Once again, it was the Galaxy's two superstars David Beckham and Landon Donovan, who led the way for Ruud Gullit's side. The duo combined on both goals to bring their team back from deficits on two occasions to earn the point in what ended a 2-2 draw against Houston Dynamo,
Donovan made a sliding shot in the 84th minute to even the game. His earlier goal, on a diving header in the 67th minute, had tied it, 1-1.
Donovan has five goals on the season, and Beckham has a goal and three assists for the Galaxy.
"I'm very proud of my team,"
said Gullit after the match.
"I've very proud, especially, of the leaders of this team, Landon and David. They really showed the leaders they are."
Here are some highlights from the game.
Source
&
Source