Victoria Beckham's jeans are currently being sold for under £35/$69.99 in shops like Loemanns in Reseda, California.
The same jeans were for sale for upwards of £145/$289 in Beverly Hills boutiques such as Kitson and Fred Segal.
Rock & Republic, who Victoria left to start working on her own dVb brand have claimed that Victoria jeans are "seriously overpriced" and made from "cheap fabrics".
A spokesman for Robert de Keyser, owner of distributor Dekeyser Fashions, said:
"The new Beckham range appears to be seriously overpriced for a line which is made, unlike other premium denims, in China out of a cheap fabric".
"Whatever Victoria learned about denim from working with Rock & Republic appears to have been lost."
Victoria, forever dignified refused to be dragged into the row.
Her spokesman said at the time:
"Victoria had a happy working relationship with Rock & Republic and she's not going to start being negative about them now."
I don't think Victoria has anything to worry about, these particular jeans are last seasons stock, she has a whole new range coming out. This is not uncommon for old stock to appear in these types of stores, but as it is Victoria Beckham, this story is being made a bigger deal.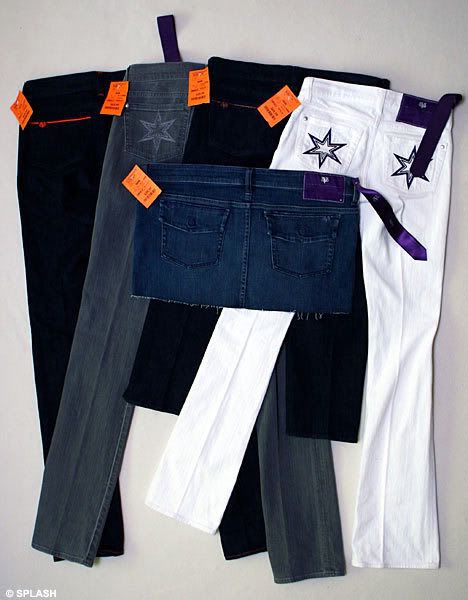 Source