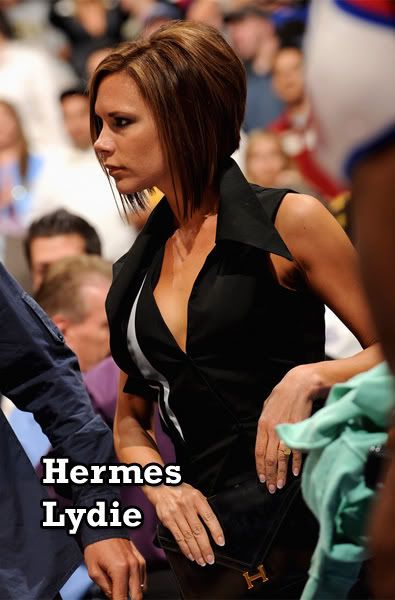 It is not only her Hermes Kelly's and Birkin's Victoria Beckham's carries, but also this stunning Hermes Lydie bag.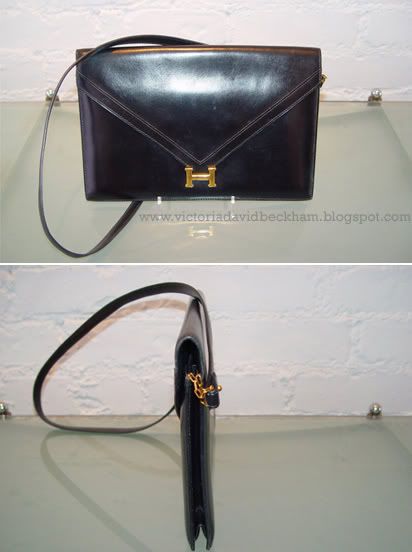 This is a classic bag which was made in the 70s. It has an envelope shape and a gold "H" closure. The bag can be carried as a clutch or as a shoulder bag.
This bag is timeless as they will never go into production anymore. It is not surprising that Mrs B this unique bag.
Source
&
Source