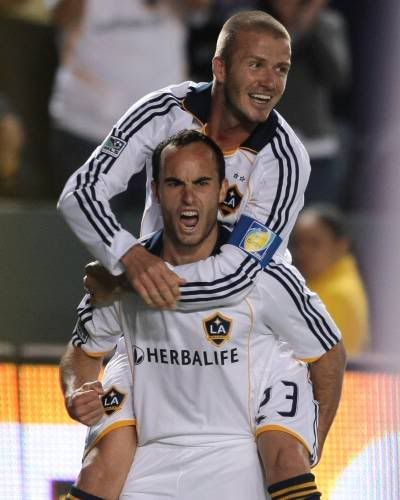 Hi everyone,
I hope you are well?
I was pleased with the draw on Saturday against Houston Dynamo considering the way we started the game. We had no fight in the first half; no urgency at all and everything we did was slow. At half time a few words were said in the changing room and we came out a different team in the second half. It shows that there is plenty of fight within the team, which bodes well for the future if we can play at the level we did in the second half for the rest of the season and turn draws into wins. For me, personally, it was also nice to get a couple more assists. It's great to play with intelligent players, who know when to make runs and know where the ball is going to be. My game is all about assists, so it was great to get two more and for Landon Donovan to score them.
Good luck to Manchester United, who play Barcelona in the champions league semi-final tonight. The matches between the two teams in the past have always produced great football and I was lucky enough to play in a couple, when United won the Champions League in 1999. I think that United will feel they can win this over the two legs, but Barcelona are also a great team, so both games should be amazing. I'm going to go for United though as they're the team I support.
That's all for now.
Take care,
David
Oops David, Manchester United play Barcelona tomorrow. I am currently in Barcelona to see the match, but will bring you all the Beckham news as I can.

Adiós
Source