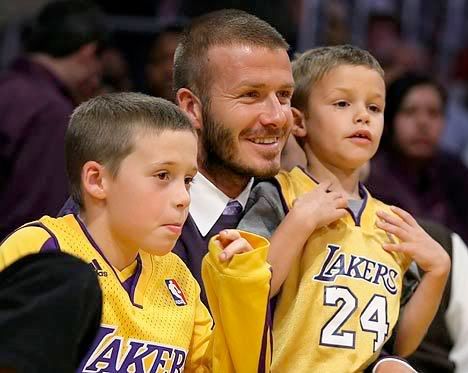 I guess they do have season tickets.
David Beckham, Brooklyn and Romeo, enjoy another Lakers game court-side at the Staples Center in Los Angeles on Sunday.
They watched the Lakers beat the Denver Nuggets, 128-114.
So cute to see David giving Romeo a noogie sandwich. I love to see them interact with each other.
No sneaky peeks from David this time. Eyes firmly on the game :)
Source