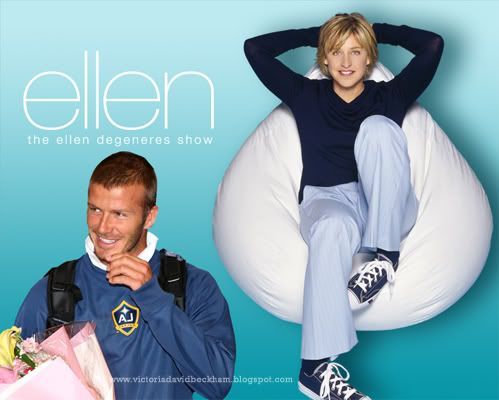 Thanks to those who informed me that David Beckham will be on The Ellen DeGeneres Show on Thursday 24th April.
Those who don't live in the US, like me, will have to wait for it to go on You Tube.
I can't wait, she will no doubt make him blush.
Source