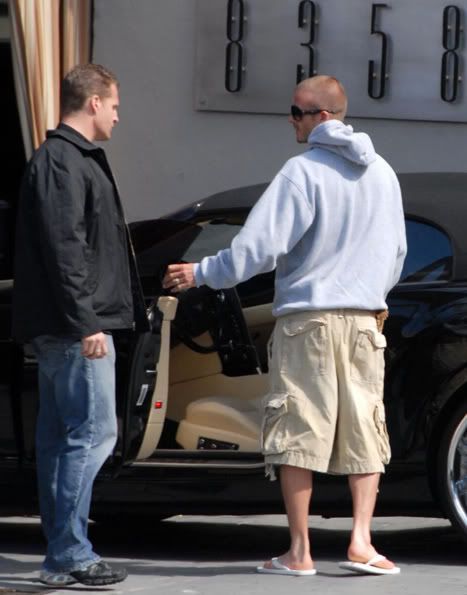 After Victoria Beckham went shopping for her stunning Chanel bag, she met David for lunch, were I would like to think she excitedly showed him her purchases.
Tonight the LA Galaxy play at home to the San Jose Earthquakes. Hopefully the Galaxy can start off at home with a win.
For those that were asking for it the click of comedian and
The View
host Sherri Shepherd teasing David it is below.
He looks really scared of her, but at the end she tells him that she was only playing.
The clip is not available in all countries, so click on the
link
if the video does not work for you.
Source