The Spice Girls are gearing up to launch their much anticipated comeback tour this weekend.
Despite their first gig kicking off in Canada on Sunday, the girls have admitted that the costumes for the show aren't finished yet.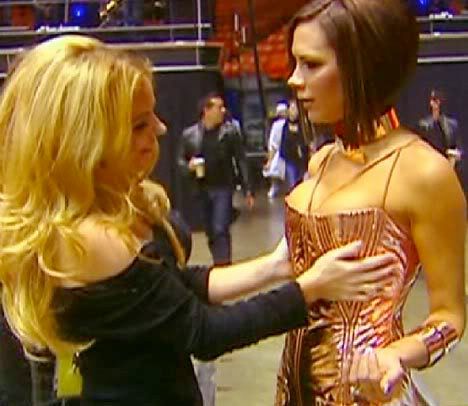 Victoria seems to have her costume ready as she is wearing this metallic
Roberto Cavalli
corset.
Looks very much like her black
Roberto Cavalli
corset she wore when the reunion was announced.
For those who believed that Victoria has not had a boob reduction. Please look closely at the photo below.
No tit-tape nor Wonderbra can make breast look like that. She has
clearly
had a reduction.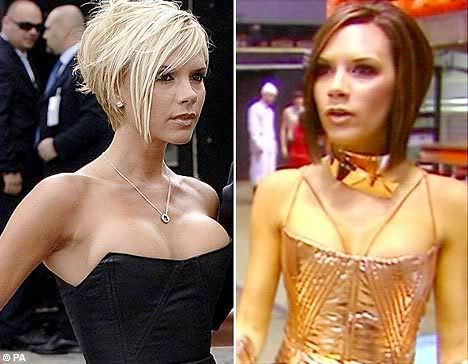 Source