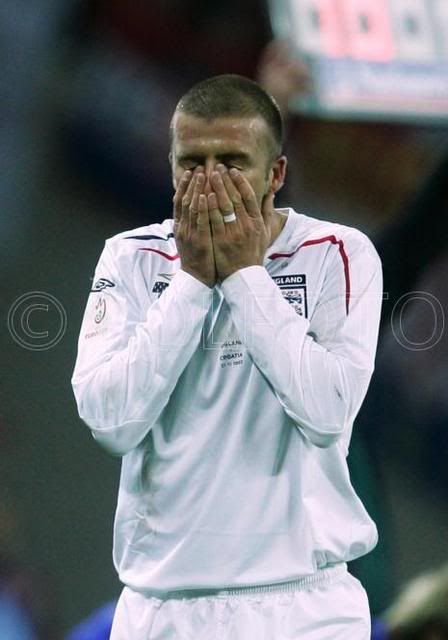 Soak it up people, as this may be the last it we ever see David Beckham in an England shirt.
As I made my way to Wembley this Wednesday night I was
EXPECTING
a win. The hard part had been done I thought, but Croatia were not only a better side than England, they deserved the win. We were terrible and we only looked like scoring and did when Beckham came on in the second half.
It is a great disappointment for a nation that invented football to fail to qualify for next year's European Championship.
We needing only a tie and England allowed two quick goals, in the first half.
After David came on he crossed to Peter Crouch who scored after our penalty to make the game 2-2. But Mladen Petric scored in the
77
th minute, giving Croatia a 3-2 victory. I can not believe we could hang on for 13 more minutes.
Devastated. What will us England fans do next summer?
Well done
Electra
your country did you proud. Shame I can not say the same.
My ticket and pictures from the game.
The professional pictures.
Source