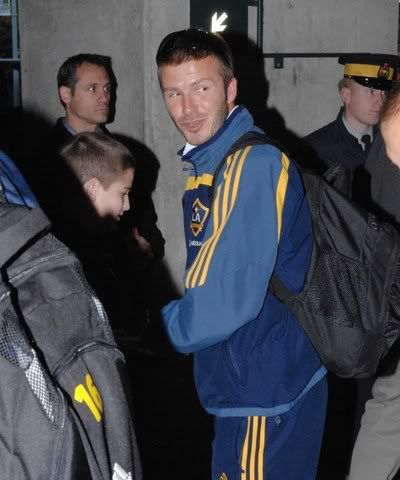 Hi there,

Thanks to everybody (I think he means you Ruby) for coming along to the charity game between the Galaxy and Hollywood United on Sunday – a lot of money was raised to help those affected by the wildfires in California, a very worthy cause I'm sure you'll agree.

LA Galaxy also have our first post season friendly against Vancouver Whitecaps on Thursday, followed by another game against Minnesota Thunder on Sunday, which is great for me because obviously I've missed some of the season, and I love playing soccer regardless of the occasion. It's nice to be out on the pitch again, and with the England games coming up, getting into top condition is something I'm keen to achieve, so I shall be working hard.

Speaking of which, I had a chat with Steve McClaren over the weekend. We were discussing how things are coming along for me here in LA. It was good to catch up with him, and with the England matches coming up, its important that the coach knows I'm available and fit should he decide to pick me for the fixtures against Austria and Croatia.

Anyway that's all for now

Take Care
Despite Frank Yallop's decision to quit as head coach over the weekend, this won't prevent David Beckham and the rest of the LA Galaxy from playing an exhibition soccer game against the Vancouver Whitecaps Wednesday.
Source