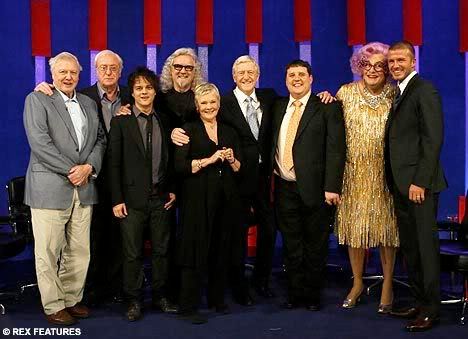 David Beckham joined Michael Parkinson and a groups of stars for Michael's last ever show.
Michael told the crowd:
"I was told to pick a wish list and I put down these names and every single one of them is here."
David Beckham spoke about the humiliating England football defeat as well as his move to LA.
The final show will air in the UK, ITV1 on 15 December, which I will record and post on here.
Source