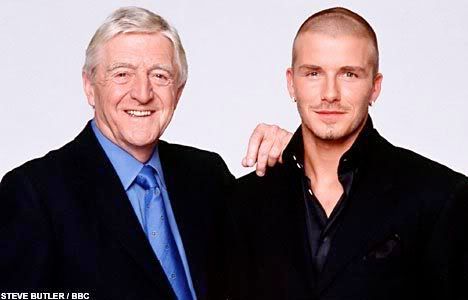 David Beckham will join a list of very well respected guests for Michael Parkinson last ever show.
The list includes two Sirs, Sir Michael Caine and Sir David Attenborough and two Dames Dame Judi Dench and Dame Edna Everage, so David is in great company.
Parkinson described his final studio line-up as a collection of
"friends who have made a particular contribution"
to his long-running chat show - 30 years.
The final show will air on ITV1 on 15 December.
Source