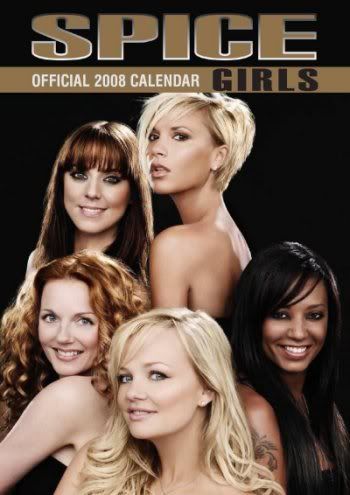 To go along with no doubt tons of merchandising ahead of the tour, the Spice Girls are bringing out a calendar.
The group shot is above, but below are two amazing pictures of Victoria Beckham wearing a
Christopher Kane
dress.
She will be Miss April (hers and my birthday month) and Miss October.
Those of you who like the Spice Girls new single
"Headlines (Friendship Never Ends)",
you can now download it from iTunes.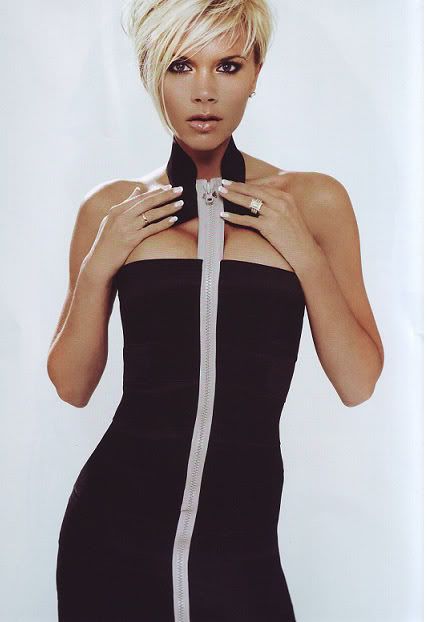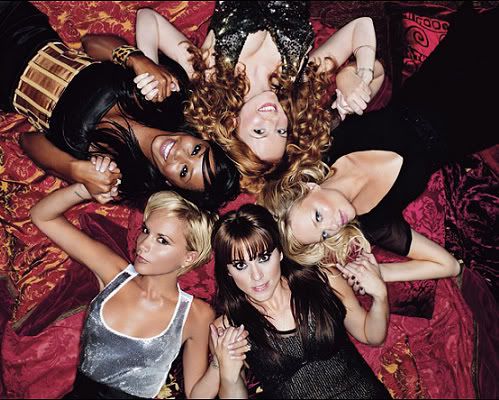 Source
&
Source