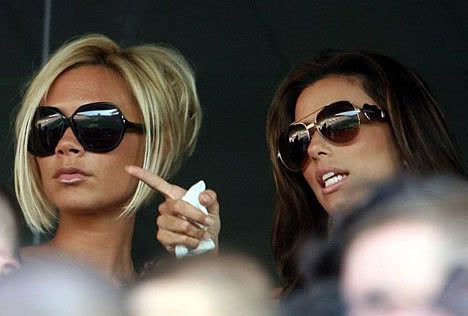 In a recent interview with
Elle Magazine
, Eva Longoria talks about Victoria Beckham. She says,
"She's so frickin' funny! And I have such an appreciation for her style."

"She represents womanhood – being a mum, being a wife and still being fabulous. That's inspiring to me. I hope to be as dedicated to my husband and children as she is."
I guess they are still friends then.
Source: Elle Magazine