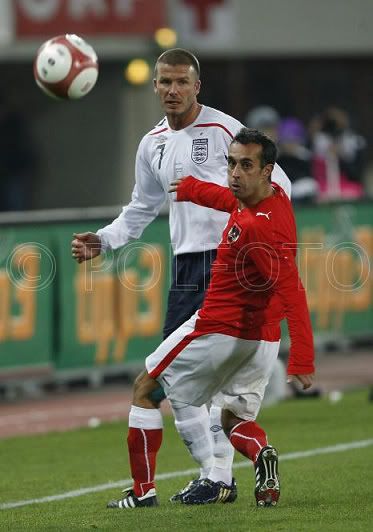 David Beckham's corner kick was headed into the goal by Peter Crouch in the 44th minute on Friday night as England beat Austria 1-0 in an exhibition game.
David returned after missing four England matches due to a knee injury sustained while playing for the Galaxy. It was the 98th international appearance for the former England captain. He started the game but was subbed in the 62nd minute.
For England to have a realistic chance of qualifying for next summer's 16-nation tournament, Israel must get a tie or victory on Saturday against visiting Russia.
Fingers crossed.
Source
&
Source