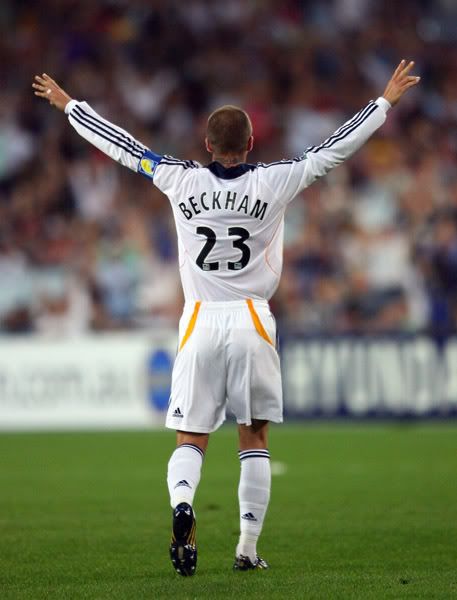 David Beckham scored one of his signature free-kicks and received a yellow card as LA Galaxy were beaten 5-3 by Sydney FC in their exhibition match today.
The game was a sell-out, watched by 80,295.
After the game at the post match conference David said,
"I was really happy to score tonight because of the amount of fans and the attention that there has been on myself and this game tonight, so I was really pleased to score."
They were concerned halfway through the first period when Sydney's Brendon Santalab slipped into him accidentally, catching Beckham painfully on the ankle.
There was a massive roar when Beckham stood up and limped away to carry on. Another fiery moment in the second half, came after Sydney's Robbie Middleby body checked Beckham.
Beckham, not normally a physical player, was yellow-carded later for a get-square tackle, the crowd and the player laughed when he embraced his opponent in a playful hug.
Source
&
Source
&
Source