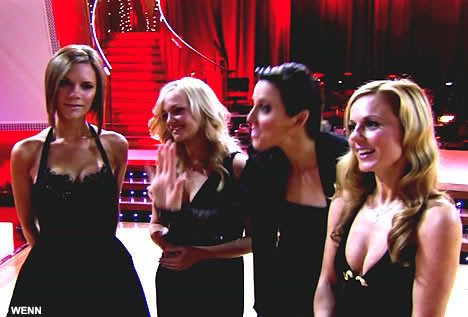 The Spice Girls made another surprise appearance on
Dancing With The Stars
last night as Mel B received another set of perfect scores for both her routines from the judges.
Fresh from their return to the stage last week, Victoria Beckham, Emma Bunton, Geri Halliwell and Melanie Chisholm were in high spirits as they showed their support for Mel B.
The Spice Girl is now the money favourite to win the competition.
Check back later as I am sure their will be a video on You Tube.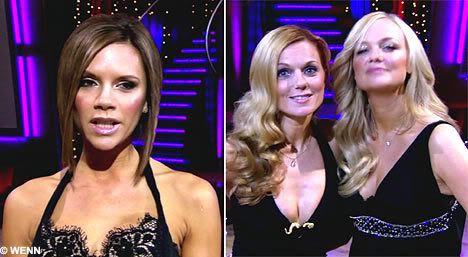 Source