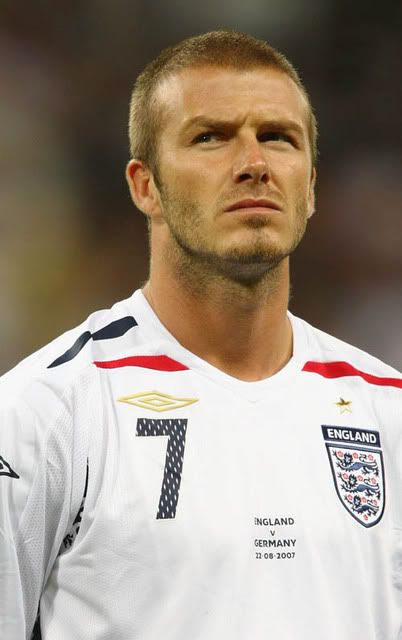 Ahead of today's game (Austria vs. England) David Beckham updated his blog.
Hi everyone,
Well, it's been quite a busy week for me.
The Galaxy played another friendly against Minnesota last week which we drew 1-1 but eventually won on penalties. It was a great game and I managed to get more minutes under my belt and build up my match fitness ahead of the England games.
I have been training with the England team this week. It is always good to be home and it's been great to see all the England lads again and work hard for the friendly against Austria on Friday and of course, the important Euro 2008 qualifier against Croatia next Wednesday. Obviously, we need results elsewhere to go our way before the Croatia game, but we're confident that we can get the right result next Wednesday.
I'd also like to welcome Ruud Gullit to LA Galaxy as the new manager of the club. Ruud was one of the world's greatest players, winning almost everything in the game and also managing some of the biggest clubs in England, including Chelsea. I'm sure he'll bring class, experience and a tactical know-how to the club and I'm really looking forward to working with him, starting with the Galaxy's tour to Australia and New Zealand later this month. I'm also really pleased that Cobi Jones has been made Ruud's number two. He's a great guy who knows the club and the league inside out and will make a great Assistant Coach.
That's all for now
David