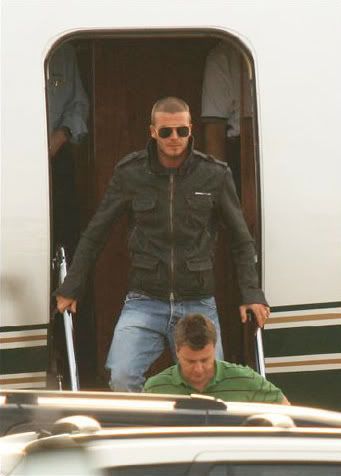 David Beckham arrived in Australia on Sunday to join his LA Galaxy team preparing for the friendly match against A-League side Sydney FC on Tuesday.
Beckham flew in by private jet from China were he was promoting the new Razr phone for Motorola.
"I'm very happy to be here. I've never been to this country before and it's somewhere I've wanted to visit for a long time,"
the 32-year-old Beckham told a news conference.
"It took me 22 hours to get here, but it's more than worth it."
I love what he is wearing here, so hot.
Source
&
Source
&
Source