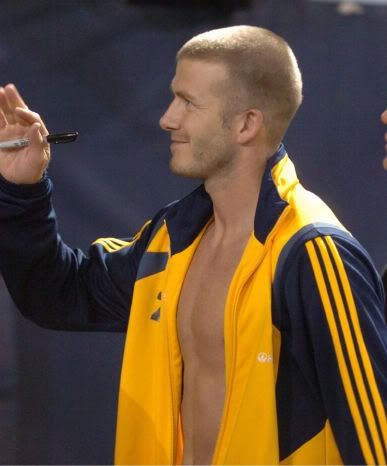 Only 20,000 and not the expected 35,000 turned up to watch David Beckham play in the Copa Minnesota.
You can watch the
highlights here
.
After the Galaxy beat the Thunder 2-1 in a shootout, Beckham took off his shirt and handed it to a little girl in the stands.
"She was waving at me since I came out so I decided to take it off and give it to her,"
said Beckham. ♥
Source
&
Source