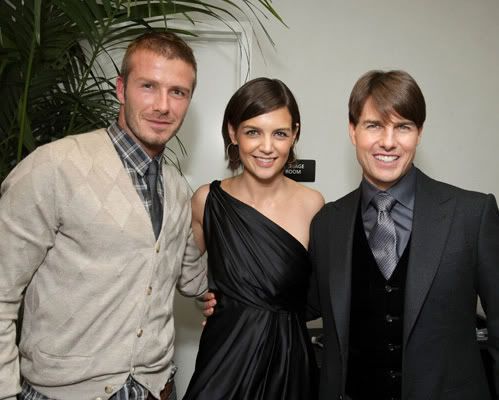 This is something we are not used to seeing David Beckham on the red carpet.
Last night he attended best friend Tom Cruise's LA premiere of
'Lions For Lambs'
. Now I would have thought this would be a great event for both David AND Victoria to attend, but Victoria was not there.
Why? Is it because she is no longer friends with Katie, like have been predicting all week? Well according to a few of you, I am wrong because of course they are still best friends, so I guess she was too busy looking after the children.
I must say I am very disappointed in what David is wearing. He on the red carpet, in the company of 2 Oscar winners, and the best he could do is wear jeans and a untucked in shirt.
He looks hot, but this attire is just wrong for this event.
Source
&
Source
&
Source