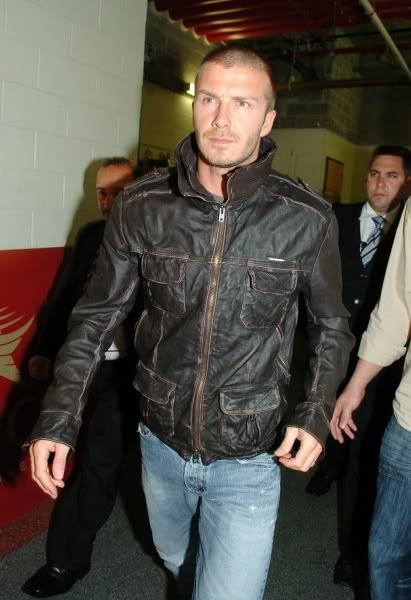 David Beckham will win his 100th England cap as the Football Association (FA) use the star's popularity to try to stem a fans' backlash from going out of Euro 2008.
England's first match under their new coach (yet to be decided) is set to be a Wembley friendly against Switzerland on 6 February 2008.
The FA bosses fear there will be a ticket boycott in the wake of England's failure to reach the Euro 2008 Finals.
And they will tell the next England coach that Beckham's name
must
be on the team sheet.
The game will be marketed as a Beckham tribute night as the LA Galaxy star becomes only the fifth England player ever to reach 100 caps an FA insider said:
"With huge repayments to make on the new Wembley, the FA have been banking on the stadium being full for every game. That has been put in jeopardy by the failure to qualify."

"Ensuring Becks gets his 100th cap is a perfect marketing tool for the game."
As usual David Beckham will be used in order for the FA to make money, even though he was treated so badly by them. But in this case everyone will get what they want; David will get his 100 caps and the FA will get a full stadium. Yes, I will be going.
Here are some more pictures of David arriving in Sydney.
Source
&
Source