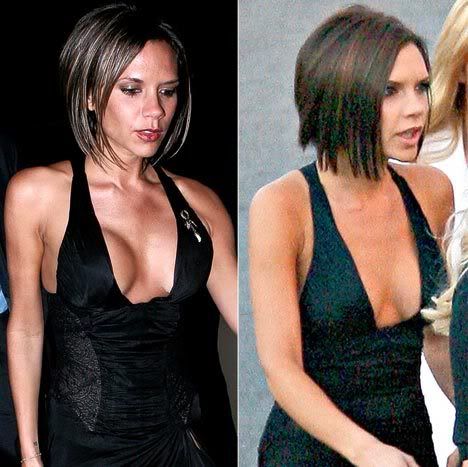 During
New York Fashion Week
many of us notice that Victoria's boobs had gotten smaller.
After laying low recently and rehearsing with the Spice Girls, Victoria has resurfaced looking even smaller in the chest area.
Here is a before and after. The picture on the left was only taken a year ago, while the picture on the left was taken last night.
I love Victoria, but I am happier for this change, as she is now more in portion and completes her change back to the original Posh Spice pre-David, pre-boob job(s).
I bet David is happier as well.
Source