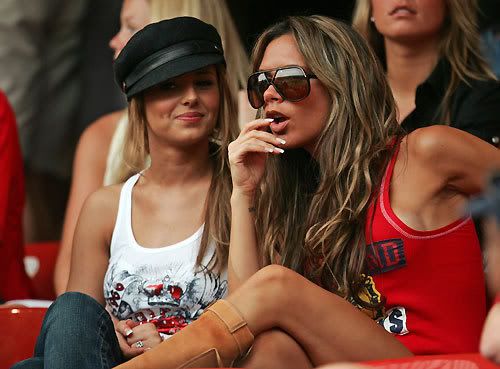 Victoria Beckham and Cheryl Cole were the best of friends during the 2006 World Cup, but Cheryl now says that this is no longer the case.
In her recent
Vogue
interview, the Girls Aloud singer criticised her old friend for lack of support when the allegations of her husband Ashley Cole's infidelity first became public.
She revealed she was disappointed not to hear from Victoria.
"Victoria was in my hotel room during the World Cup - we've had barbecues together - so I was quite shocked by that. I mean, David's mum is friends with Ashley's mum."
I must say I am disappointed to hear this.