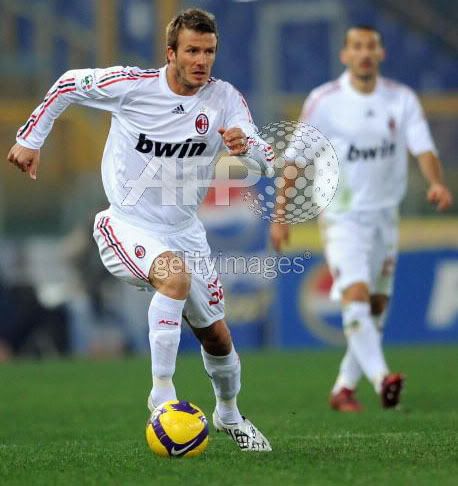 Here is the first picture from Getty, of David Beckham making his debut for AC Milan.
Unfortunately, AC Milan are currently a goal behind.
You can watch all the action
HERE
.
UPDATE:
1-1. Pato scored after 46 mins. David jumped on his back when Pato scored, so we should get some great pictures of Becks.
UPDATE:
1-2. AC Milan are now winning. Pato scored again after 52 mins.
UPDATE:
Damn it 2-2. Roma just scored after 71 mins. COME ON MILAN.
UPDATE:
The game finished 2-2 and David played very well, which is most important. Great to see David back playing good football.