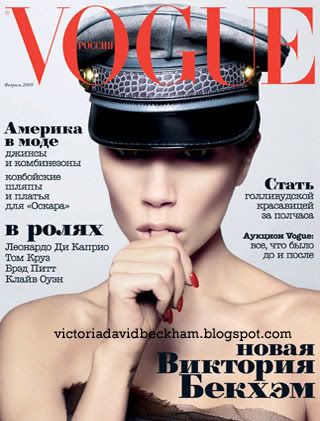 Just when I thought there would not be anymore excitement for one day, I find Victoria Beckham on the cover of
Vogue Russia
February 2009.
This is one of the BEST covers she has ever done.
It's like nothing she has ever done before. It's edgy, it's sexy and hard hitting.
If this is just the cover. I can't wait to see the inside.
Yes the picture is probably photoshopped, but even supermodels are photoshopped.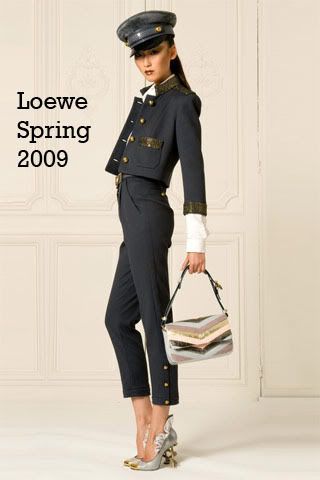 She is wearing a Loewe hat on the cover.