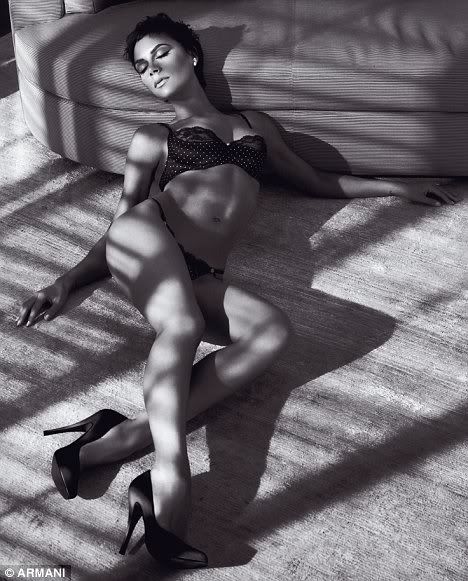 Thanks to Blair H, who alerted me to the fact that Victoria Beckham's Armani lingerie ads pictures are out.
Do we love it?
I do. I think she looks gorgeous. Her body is not too skinny, in fact she is very well toned. I guess her exercise regime worked.
Victoria said:
"It's an honour to have been selected by Mr Armani to represent the Emporio Armani Underwear brand and to execute his vision with the incredibly talented team of Mert & Marcus."
She once claimed:
"I've got so much saggy skin on my stomach. I might fit into jeans but, trust me, I look really awful naked."
If it's there any saggy skin Victoria, I can't see it.
Bello.
Katie Holmes'
Miu Miu Spring 2009
campaign was also release today. You can see it
here
. I am sure you will agree, it's not nearly as good as VB's.