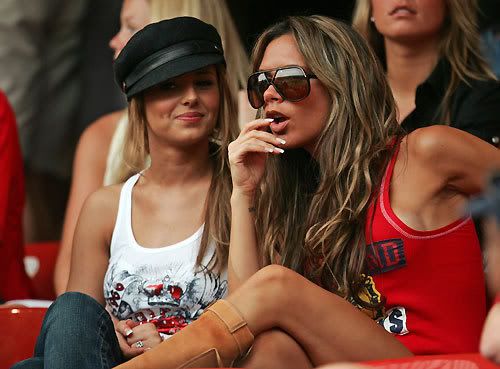 I did feel sorry for Cheryl Cole when she said that Victoria Beckham was not there for her when her husband, Ashley Cole, cheated on her, but now she has TOTALLY lost my respect.
I have to say, the majority of you who said Cheryl Cole is a fame-whore, were right.
Today in the
Guardian
, Cheryl had another interview in which she mention Victoria Beckham.
This time she said:
"I would never wear any of her dresses"
, when asked about Victoria's range in the interview.
"It's for older women."
Band mate Kimberley interrupted and said:
"She means older than us! Not, you know…"
But Cole just underlined her jibe, insisting:
"Yeah, it's not stuff we would wear."
What a bitch. I am so annoyed I gave her an inch of sympathy.
Feel free to say
'I told you so'.