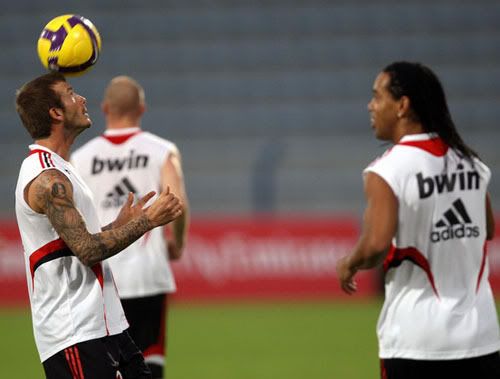 As much I enjoy the hotness that is David Beckham, I am tiring of these training pictures as they are all merging into one.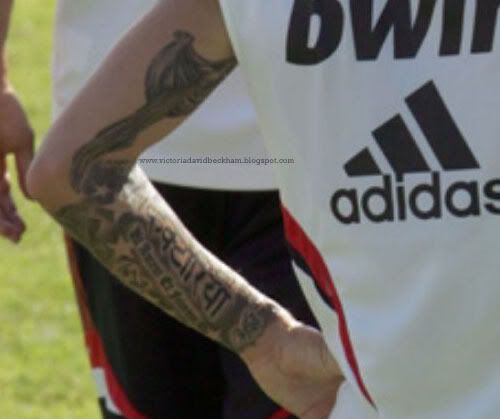 The one interesting thing is that we got to see more of David's new tattoo today.
I can't wait for the game on Tuesday, when we finally get to see him take to the field in his AC Milan shirt.
The real test of course will be his first Serie A league game against AS Roma schedule for 11 January.
I am really missing Victoria. Security has been very high for the team and the Beckham's particularly, so I understand that whilst in Dubai, she needs to keep a low profile.
I hope she is topping up her tan ;)
Source