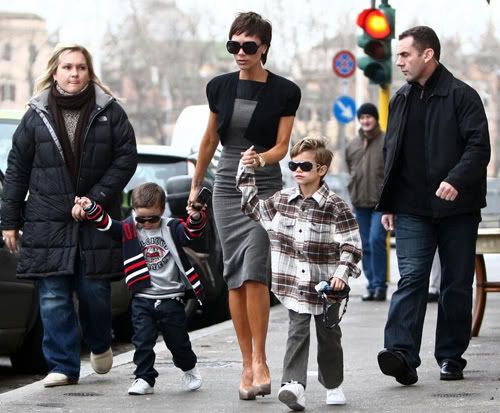 Victoria Beckham and her boys left the
Hotel de Russie
in Rome today to go sight-seeing.
I have stayed at the
Hotel de Russie
, and I am not surprised Victoria would stay there. It's the best hotel in Rome, and it has all the designer stores on the same road.
The family are seen taking in the sights, and Victoria takes photos of her kids on her Blackberry Bold -the same as mine, gosh we are so alike :)
At the end of the day, Victoria is seen getting into a car as her security puts a suitcase in the car.
The reason why will follow.
Faded Youth