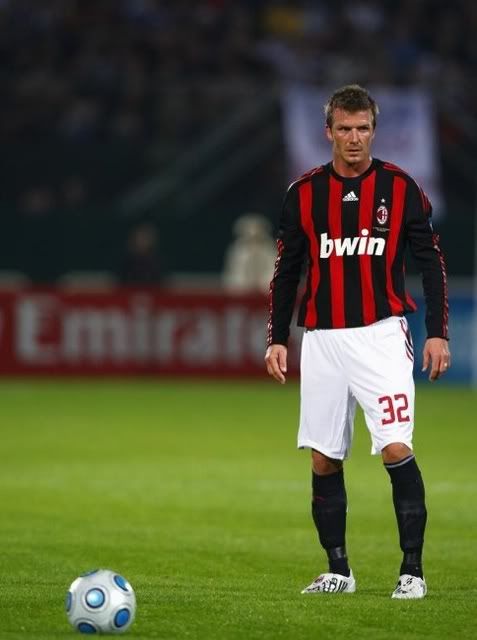 After what seems like months of training sessions, David Beckham made his debut for AC Milan today - as his supportive wife Victoria watched from the stands.
Wearing his new number 32 red and black shirt, David showed off his skills as he played in a friendly match against Hamburg SV.
Victoria looked amazing - yes again in head-to-toe black - wearing dress no. 6 from her collection, and she was also carrying a new stunning gold metallic croc
Hermes
Himalayan
Birkin
. I will guess it was a Christmas present, the lucky girl.
David only played the first half of the friendly match, but made a good impression with the Italian press.
Oh I forgot to add AC Milan won 4-3 on penalties after a 1-1 draw.
Milan now head back to Italy for a more important game against Rome on Sunday, were David will no doubt make his league debut.