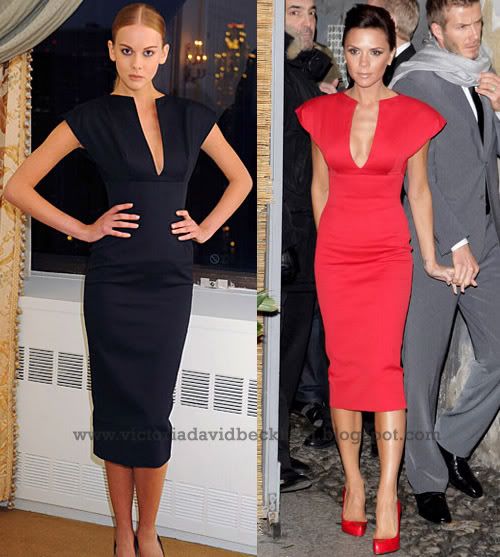 Dress #10 was always one of my favourites, but Victoria Beckham totally wowed me in her red version tonight.
This is the dress I would have purchased had it been in Selfridges. It is totally timeless and magnificently elegant.
I am also VERY glad that she has re-introduced a colour other than black back into her closet.
So refreshing. I am sure you will agree.