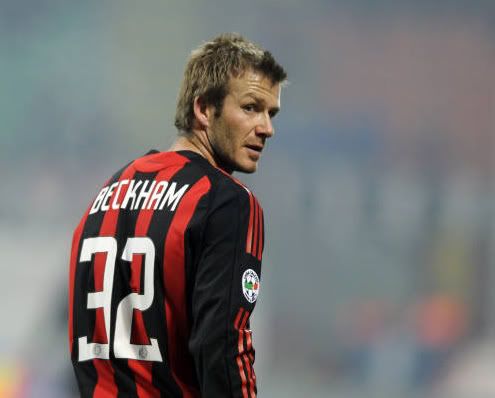 David Beckham made his home debut for AC Milan tonight, playing 81 minutes in a 1-0 victory over Fiorentina.
He had a busy night on the right side of midfield before being replaced by defender Philippe Senderos.
Just before halftime, Beckham had an excellent chance to score his first with the club. The ball was worked across to him on the right side of the penalty box, but goalkeeper Sebastien Frey was able to push his low shot away for a corner kick.
There has been much speculation about Kaka moving from AC Milan to Manchester City.
David is no doubt about where Kaka's future should lie.
"I don't think it was Kaka's last game,"
he said after the game.
"I think there's always going to be speculation around him, there's always going to be speculation around big players at big clubs and they don't come much bigger than Ricardo (Kaka). But he's very happy here."

"Without doubt he should stay. AC Milan are one of the biggest clubs in the world. It's not always about money. There is not one player in that dressing room that cares about money before football. I hope he stays."
Asked to explain why Kaka appeared to be waving goodbye to the crowd and why he hugged all his team mates at the final whistle, Beckham said:
"It was just because it was a tough night, the passion that was shown by the fans - he was showing his appreciation for them."
Victoria was in the crowd to see her husband's first game live, as were his mother, sister and the designers Domenico Dolce and Stefano Gabbana.