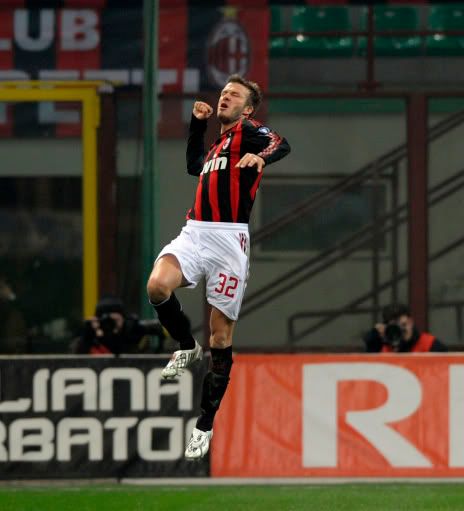 David Beckham scored the first goal from a wicked free-kick tonight on 32 minutes against Genoa.
The game ended up being a 1-1 draw, but David's free-kick would have no doubt impressed England coach Fabio Capello, who was watching in the stands.
David, forever the gentleman celebrated his goal by running over to the subs bench and shakes his hand.
He has to stay now right?
According to Tim Leiweke, president and CEO of LA Galaxy the answer is NO.


"David is under contract to the Galaxy, and I had a good, straightforward conversation with him before he left and he loves it in LA."

"He wants a better Galaxy team, we're going to have a better team and David has no interest in going."

"We have a contract, we have a handshake, his kids go to school here, end of story. There is no story. He's going to return to the Galaxy."