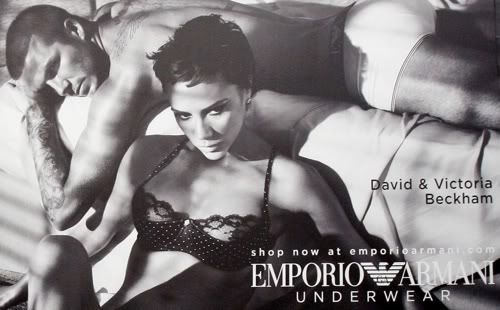 OH
MY
GOD.
I was just saying yesterday how amazing it would be for David AND Victoria to star in an Armani ad. And here they are.
In the latest smouldering image, he is seen lying across a bed in just his briefs while she sits beside him in lacy lingerie.
They are too fabulous. Love them.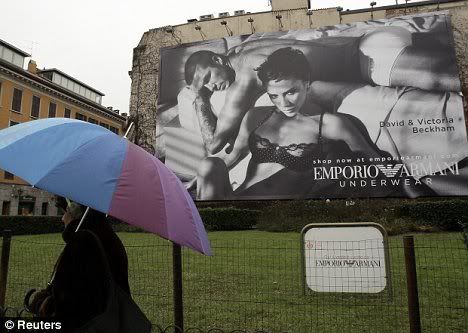 The ad already appears on a billboard in Milano.
Thanks Rebecca & Electra for the heads up.
Bigger picture below.