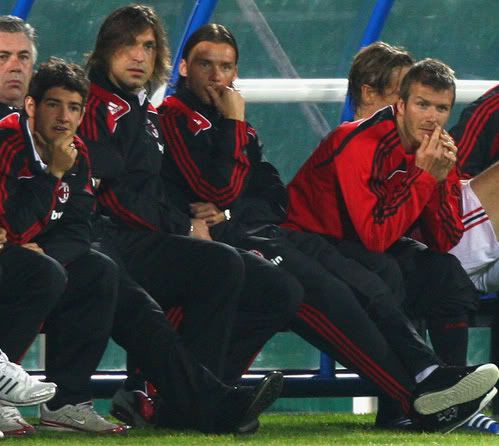 David Beckham will not be in AC Milan's starting line-up against Roma in a Serie A clash on Sunday, according to Milan coach Carlo Ancelotti.
"Beckham is ready to play, but he's coming out of two months of inactivity, so it's difficult to name him as a starter for the match against Roma,"
said the Milan chief.
"He will play if he is in the right condition and if we consider he can give a positive contribution to the match. Beckham is a great professional, very committed and we are all happy with him, even if he will only stay at Milan for two months."
Having worked in football, I totally understand the decision, but it does not stop me from being extremely disappointed.