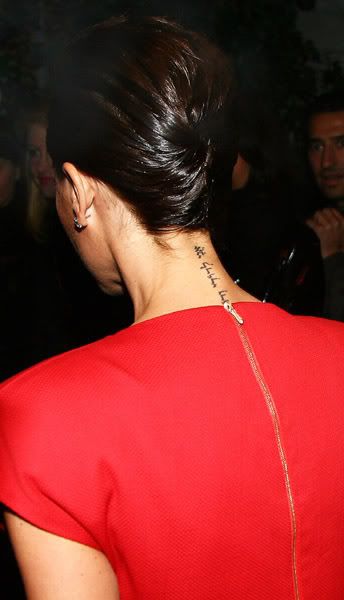 When Victoria Beckham arrived at the
Fendi Party
this week, I was very curious to see the back of her hair, in what appeared to an updo with her pixie cut.
It looks like her hair is waxed, and then pinned at the back.
Maybe this is an indication that she is tiring of her pixie cut, and growing out the style.
I long for the day she returns to having longer hair.