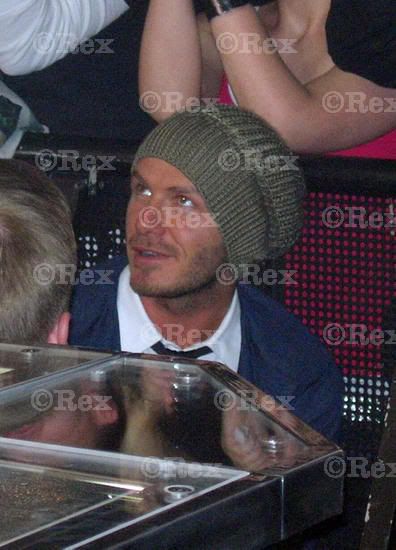 David Beckham was at ANOTHER Spice Girl concert last night. This time at the Cologne show in Germany.
If you are wondering why the big smile, check out the video below.
Sexy no?
The fans behind David don't even know he is hiding watching Victoria perform.
Check out this video from the Spice Girls website of
Geri teaching Victoria German.
Source