Victoria Beckham calls her husband "a Spice Boy," and also hinted that he'll follow the band for the remainder of their world tour.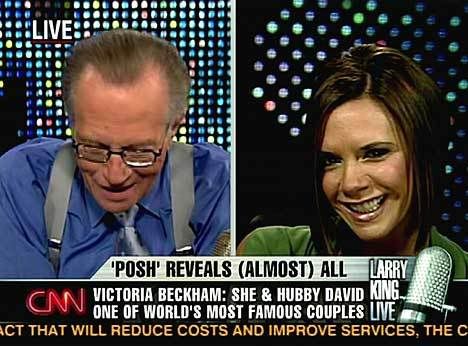 She told US TV host Larry King:
"We really complement each other. He's a very, very romantic man. He's a Taurean and most Taureans are very romantic. I'm very lucky."
Victoria insists she is no longer jealous of the attention he receives from other women.
She said:
"I think when we were younger - you know, obviously, it's very difficult being married to someone like David."

"He's incredibly good looking. But I think the older that we get I'm proud of him. I'm proud of his talent. I'm proud of the way that he looks. And I'm flattered when people find him attractive. But he's a very loyal man and he's a fantastic, fantastic husband."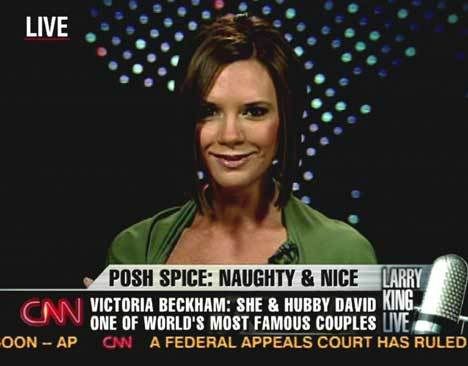 She also says that she is not pregnant :(
But that goalie line came out again. *eyeroll*
I must say I am a little disappointed in this interview. It all seems very scripted as Larry appears to be reading the questions from paper, which is something he does not normally do.
Source