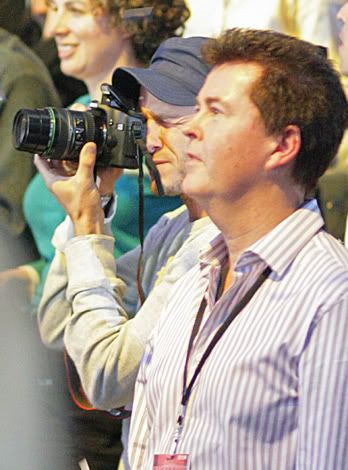 David Beckham is taking his new role as official Spice Girl photographer very seriously with his new SLR camera.
David was spotted sitting in a private box seat up front with a camera in his hand, endlessly snapping shots of his one and only Posh...ahhhhh. I imagine he will be sacked from his role, because I am sure he is only photographing one Spice Girl.
The Spice Girls performed to a sold out stadium last night in San Jose, California.
I have added some more pictures of David and Victoria leaving the Spice Jet as they arrived in LA.
Source
&
Source