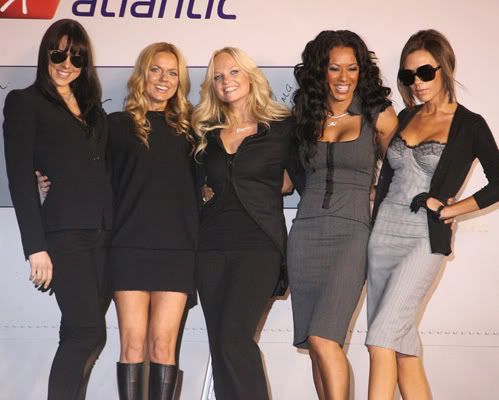 On Wednesday the Spice Girls unveiled
'Spice One
', a Virgin Atlantic plane named in their honour.
The Spice Girls chose Virgin Atlantic as the airline partner for their hit Return of the Spice Girls world tour. The name of the plane was chosen through a worldwide internet vote where thousands of votes have been cast by fans. The most popular was chosen and one lucky winner, Diogo Yomane from Brazil, actually got to meet the girls.
Jealous?...yes.
Emma Bunton has sprained her ankle. As you can see from the last picture she is hobbling on crutches.
Spokesmen for the girls say this will not affect future performances.
The Spice Girls first UK concert takes place this Saturday.
Source